Celebrating Canada's 150th Birthday: 8 Destinations for Every Interest
2017 is a very special year in Canada, as it marks the country's 150th birthday, and the True North has a lot of surprises in store. From culinary hotspots and art meccas to rejuvenating wellness retreats and outdoor adventure, here are 8 Canadian destinations for every interest.
Montreal for cuisine
Montreal may be best known for its yearly Jazz Festival but that's not all this glamorous city has to offer. The culinary scene continues to impress even the most refined palates; in fact, Montreal is among the cities in the world with the highest number of restaurants. So, with countless options, there's something for every taste and temperament.
Try a local favorite, like Montreal style bagels or Montreal smoked meat sandwiches or indulge on international favorites like Lebanese falafels and Japanese sushi. Then, of course, there's a definite French culinary scene, too. Bistro Le Boulevard at the Sheraton is reminiscent of a Parisian cafe, with crimson furnishings,leather booths, and mahogany-colored wood accents.
Victoria for wellness
While Vancouver has plenty to offer in terms of wellness, don't leave town without spending a weekend in Victoria and exploring Vancouver Island. If the tranquil surroundings aren't enough to soothe your senses, a day at the spa sure will. Many resorts feature heated, outdoor mineral pools or indoor spa treatment rooms. That, coupled with organic eats, makes for a mind and body restorative retreat.
With so much pampering, it's easy to stay indoors but make at least one trek outside. Victoria has several trails offering scenic viewpoints and natural landscapes. If you're looking for adventure not on a trail, some of Canada's best wineries are spread out throughout Victoria and Vancouver Island. Sample hand-crafted, organic wines at Muse Winery on the north of the Saanich Peninsula or stop for lunch and a view at Symphony Vineyard.
Whistler for outdoor adventure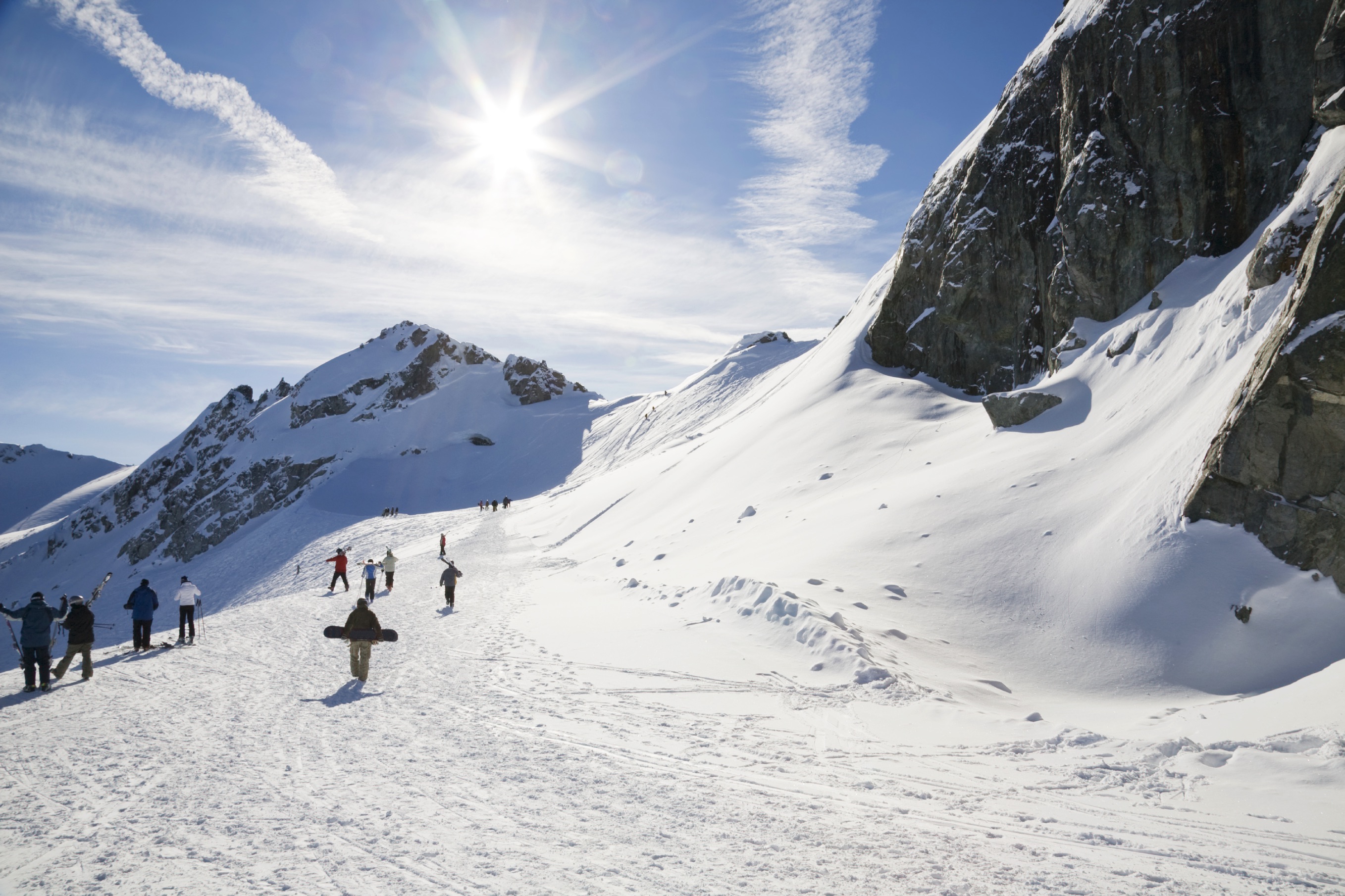 Whistler is an outdoor adventurer's dream destination and for good reason. Whistler Mountain and Blackcomb Mountain rise high above Whistler village, giving you not only awe-inspiring views but slick slopes to boot. During the winter months, it transforms into a winter wonderland comparable to any fairy tale, complete with luxury ski resorts and rejuvenating spa centers like the Westin.
Then, come summer, a whole new set of adventures await: whitewater rafting and even summer bobsleigh tours. While it might seem that Whistler suits thrill seekers more than soft adventurers, that's hardly the case. Many activities are low-impact and geared toward discovery, like photography walking tours and horseback riding. If you're looking to escape the crowds, plan a fall or spring getaway, instead.
Quebec City for festivals
Similar to Whistler, Quebec City is a popular year-round destination, with most travelers opting for either a winter or summer stay. The city hosts several festivals every year, each focusing on a different aspect of Quebec culture. Their winter carnival is perhaps the most famous, with colorful night parades, snow slides, sleigh rides, ice canoe races and appearances from the beloved Bonhomme.
When the weather warms up, so does the stage. The city's Le Festival d'été features live musical performances across multiple genres, with superstars like Blondie and Lady Gaga gracing the stage. Throughout the 11-day festival, more than 1.5 million festival-goers enter the outdoor arena in the historic Plains of Abraham and supporting venues. Come for the music, stay for the magic of Quebec's historic streets.
Toronto for art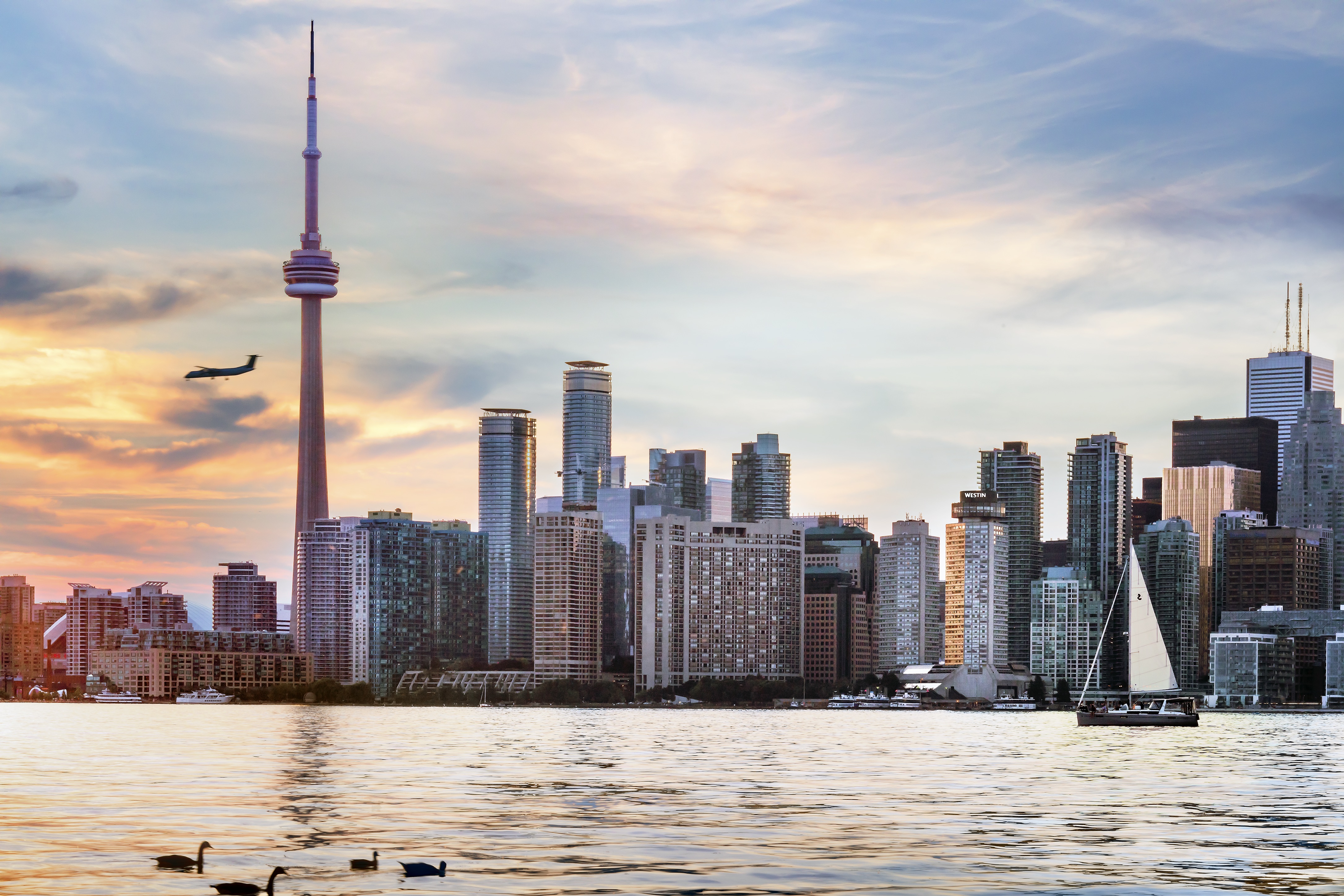 In Toronto, art takes many forms, so expect the unexpected. Similar to New York, the city is a melting pot of cultures that allows creativity to seep through every nook and cranny. Street art, in particular, is a constant source of inspiration in many of Toronto's neighborhoods like Kensington Market and Chinatown. Even Banksy contributed a few murals during his time here.
The West Queen West neighborhood is a good starting point, especially if you're on a time crunch. Pop by the Museum of Contemporary Canadian Art (MOCCA) before hitting the streets. Even the boutiques feel more like art displays, like Coal Miner's Daughter, a shop selling mostly Canadian-designed clothes and accessories, many of which are handmade.
Ottawa for celebrations
From Red Bull Crashed Ice to the Juno Awards and La Machine, Ottawa is undoubtedly the place to be to celebrate Canada's sesquicentennial. As Canada's capital, many of the country's biggest celebratory birthday events will happen right here. Read more about upcoming events in Ottawa on the official 2017 Celebrations Ottawa website.
Following a busy day of festivities, The Westin Ottawa provides the perfect place to relax and unwind - located along the famous Rideau Canal with stunning views of Parliament Hill and just steps from the Byward Market.
Vancouver for culture
A cosmopolitan coastal city surrounded by blue ocean waters and majestic green mountains, there's no questioning Vancouver's beauty. But beauty is more than skin deep in this vibrant city. At the core of Western Canada's biggest metropolis, is a rich culture that pulses throughout the region.
Through food and festivals, art and museums, and even sports and entertainment, there are lots of ways to celebrate Vancouver's diversity and spirit: Explore Yaletown and Gastown for tasty, award-winning bites from renowned chefs, or head down to Richmond for some of the best Asian food in North America. Learn about First Nations culture at the Museum of Anthropology at UBC and see the magnificent totem poles at Stanley Park. And, if you consider yourself an avid sports fan or concert-goer, BC Place and Rogers Arena—located right on the edge of downtown Vancouver—are home to the region's biggest sports and entertainment events.
Calgary for Rocky Mountain adventures
Located at the foothills of the Canadian Rockies, Calgary is the perfect destination for travelers looking to experience both urban excitement and outdoor adventure in one weekend. Rest your head at one of our great Calgary hotels between taking day trips to Banff or Jasper National Park (admission is free in 2017!) and exploring all of the delicious dining destinations around the downtown core. Traveling with family? The city is loaded with fun activities, such as the Calgary Zoo, Calaway Park, Winsport Park and more.
P.S. If you're starting to think about your summer travel plans, consider a stay in Calgary during the world-renowned annual Calgary Stampede. Dubbed "the greatest outdoor show on earth," experiencing this exhilarating 10-day summer event should be a must on any travel bucket list. Giddy up!