Top Places to Spend Halloween in the US
Get ready for ghosts, ghouls, and goblins! Halloween is one of the best excuses to hit the road for a weekend getaway, especially with so many spooky-themed attractions across the US. From haunted mansions and witch museums to lively carnivals and decadent feasts, here are five of the best cities to celebrate.
For haunted mansions - New Orleans
Coined as the "most haunted city in America" New Orleans is a popular city come Halloween. In addition to voodoo shops that are open year-round, NOLA hosts haunted tours, costume parties and more. The Mortuary on Canal Street, a Victorian building built in the late 1800s and turned into a mortuary in the 1920s, is now a haunted house attraction. Then there's 13th Gate in nearby Baton Rouge. During Halloween, it takes 160 actors and 40 crew members to bring the whole operation to life. To stay in the heart of all the action, opt for the Four Points by Sheraton French Quarter.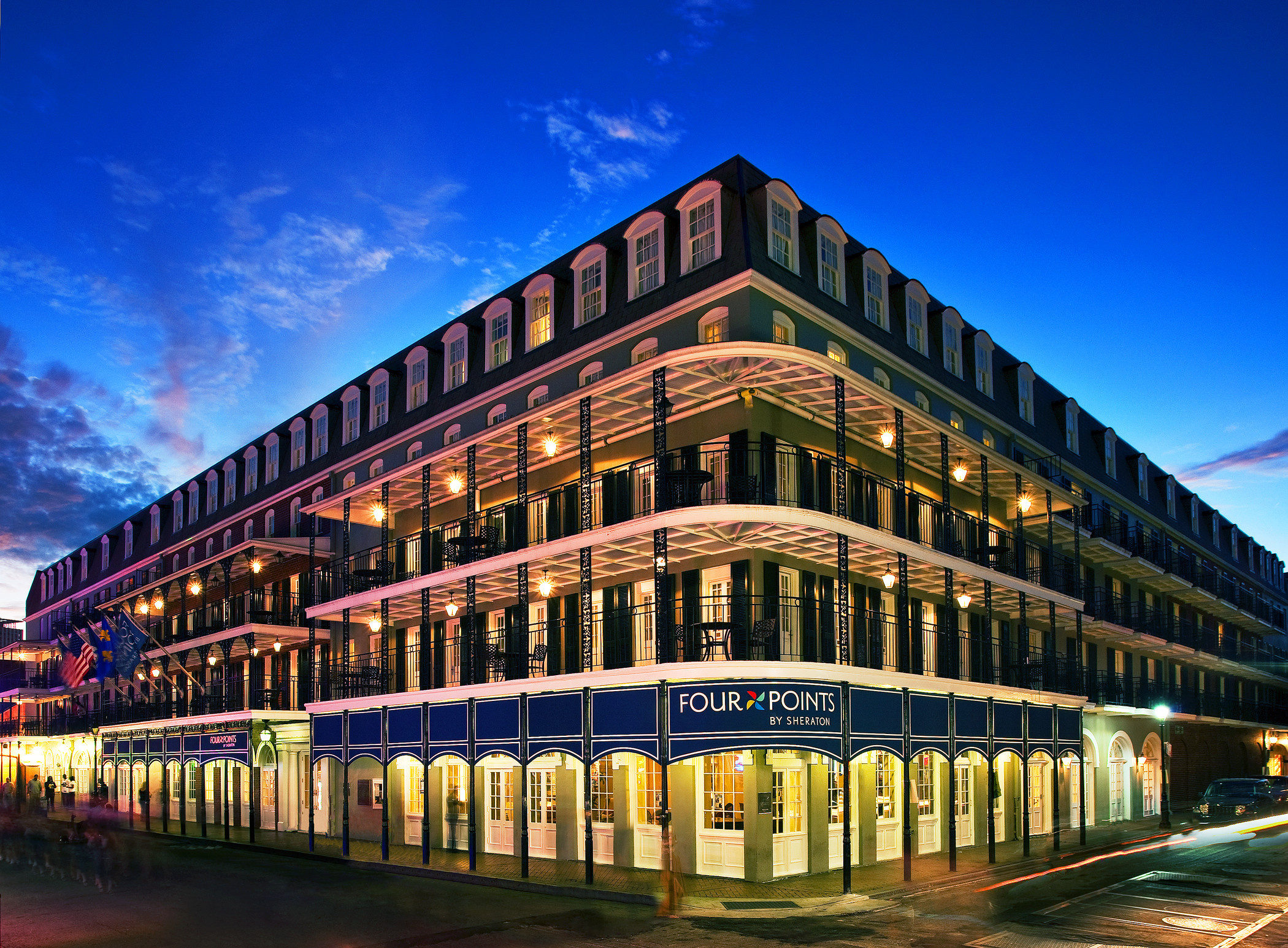 For witch wanderings - Salem
Only about 30 minutes north of Boston, Salem is perhaps one of the most quintessential Halloween towns in America. After all, Salem was one of several towns where the infamous Salem Witch Trials took place in 1692. Since then, Salem has been promoting itself as a "The Witch City" to tourists. If you're eager to walk in the footsteps of so many others, sign up for a tour through the Salem Witch Village—it's extra creepy on weekends in October. For something less time consuming, pop into the Salem Witch museum in Washington Square North.
For queens and carnivals - Los Angeles
Los Angeles locals never shy away from a good party and when Halloween rolls around, people get pretty creative with their costumes. On one end of the spectrum, there's an eerie tour of the historic Queen Mary vessel, where you'll learn why so many people believe the ship to be haunted. Then, there's the West Hollywood Carnaval on Santa Monica Boulevard. The annual event draws upwards of 500,000 people, each donning colorful costumes and dancing (and drinking) the night away. Keep your commute simply by staying at the Le Méridien Delfina Santa Monica.

For midnight madness - New York
New York isn't called "the city that never sleeps" for nothing; there are round-the-clock festivities, from the famous Village Halloween Parade that marches up Sixth Avenue to haunted houses, themed nightclubs and everything in between. If you're ready to splurge, snag tickets to the McKittrick Hotel's immersive show, "Sleep No More," loosely based off of Shakespeare's MacBeth. The interactive theater-like experience is open year-round but Halloween is a particularly special time to attend, as extra surprises are in store.
For festivals and feasts - Atlanta
Atlanta is well-known for its thriving music scene and many of the city's top performing acts hit the stage on Halloween. The Little 5 Points Halloween Festival features a parade in the late afternoon, followed by live music, an artist market featuring handmade wares and food to satisfy every craving. Showcasing art in many forms, this festival is the perfect opportunity to check out Atlanta's creative scene while donning your costume. Feeling adventurous? Take a hike—a 'Halloween hike' to be exact or the Marietta Zombie Walk.

For graveyards and ghosts
-

Savannah

Savannah's long history and moody ambiance come together to serve as the perfect destination to spend All Hollows' Eve. The city is surrounded by (and built upon!) graveyards and is considered one of America's spookiest. Savannah was founded in 1733, when civilians would bury deceased family members in their very own backyards. Subsequent years after its founding, the city saw an outbreak of yellow fever, crippling natural disasters and the American Revolution, and victims have been said to haunt the city ever since. Experience ghost and graveyard tours (might we suggest Ghosts & Gravestones Savannah?), haunted houses, spooky performances and more every October, for an unforgettable Halloween.