Five Ace Tennis Getaways
Game, Set, Enjoy: Where to escape for unbeatable tennis and smashing outdoor fun
As the Official Hotel & Resort of the 2017 US Open, Westin invites you to take a trip and enjoy some of our renowned tennis facilities.
Whether you're in search of an upbeat urban getaway or an island retreat, you don't have to leave your racquet behind when you visit the tennis destinations on this list. Each hot spot features a conveniently located Westin, giving you the advantage of combining fitness and relaxation into your trip.

New York City
Pack your tennis bag the next time you head to New York City because it's as tennis-friendly as they come. A $15 permit ordered online lets you reserve time on any of the hundreds of public courts, including 26 Central Park clay courts and 20 clay and hard courts at the Upper West Side's Riverside Park. For a bucket-list experience, you can play inside Grand Central Station on the Vanderbilt Tennis Club's main court. It's conveniently located one block from The Westin New York Grand Central, where you can request an in-room massage to recover post-match. Westin has three locations in the New York City area (Times Square, Grand Central and Jersey City), all within easy reach of the US Open's famed USTA Billie Jean King National Tennis Center. After tennis, you can make a racket and have a ball in the liveliest city in America.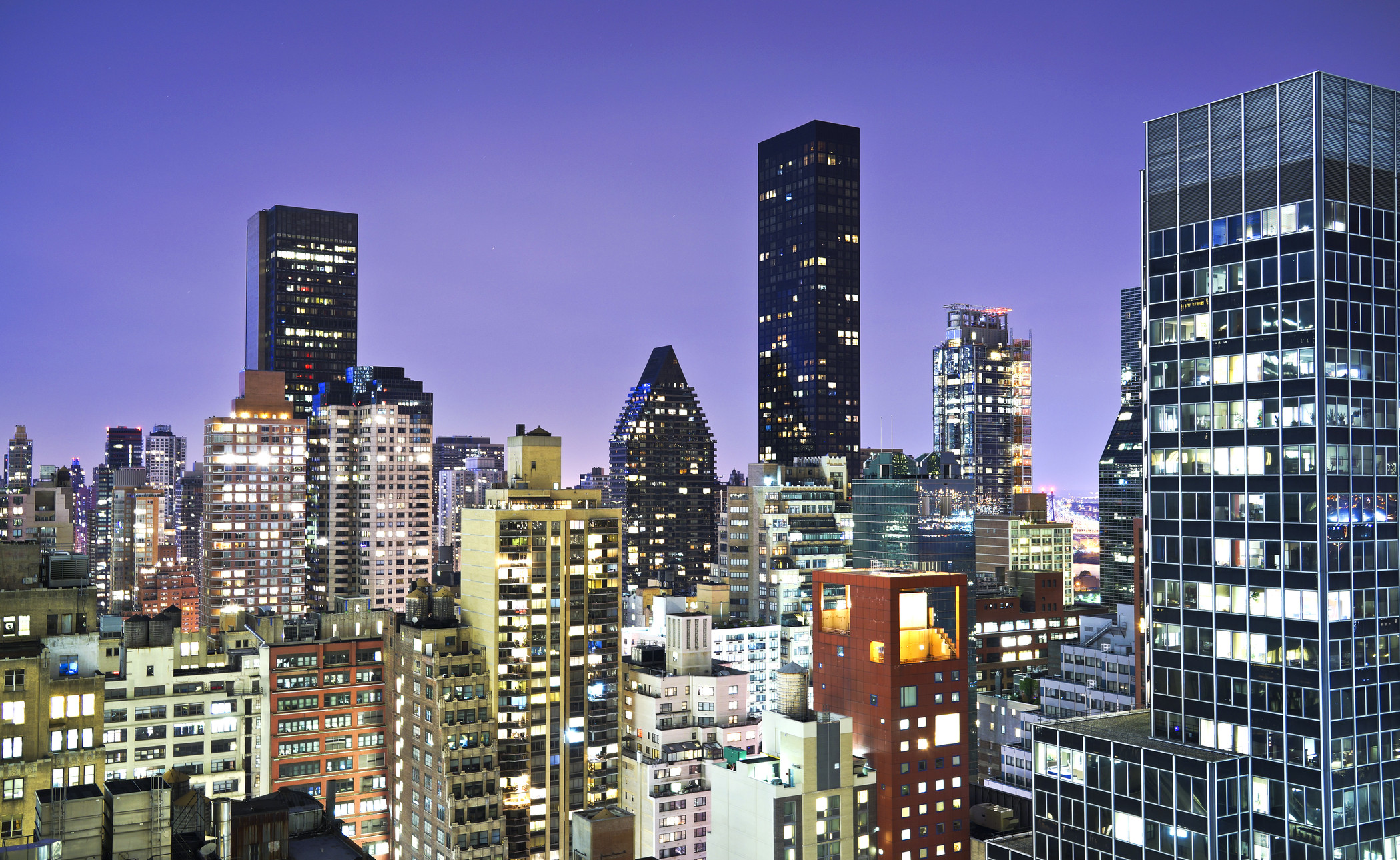 St. John
The U.S. Virgin Islands combine the exotic flavors of the Caribbean with the convenience of being in the U.S.—no passport required, no currency exchange, no worries. St. John is home to just a handful of resorts, notably The Westin St. John Resort Villas, which extends from the beach to the hills that overlook the island's only town, Great Cruz Bay. Tucked into those hills is the resort's tennis center, with six Omni-surface artificial grass courts, including two that are lighted. Balls and racquet rentals are available, and when you're ready for a break, the beaches and Virgin Islands National Park await.
Palm Springs
Only two pro-tour tennis stadiums—New York City's USTA Billie Jean King National Tennis Center (US Open) and London's O2 Arena (ATP Finals)—exceed the 16,100 seating capacity at Indian Wells Tennis Garden in Greater Palm Springs, host of the BNP Paribas Open. Throughout the year, anyone can take lessons or clinics with pros at the 29-court tennis facility. Head to the nearby Westin Mission Hills Golf Resort & Spa for a meal at one of its four restaurants, a good night's sleep on a Westin Heavenly® Bed—and more tennis. The staff at its seven-court tennis center also offers lessons and clinics and will even find equally matched opponents for solo travelers. When you aren't smashing, lobbing, dining or sleeping, you can enjoy great golf or hiking nearby.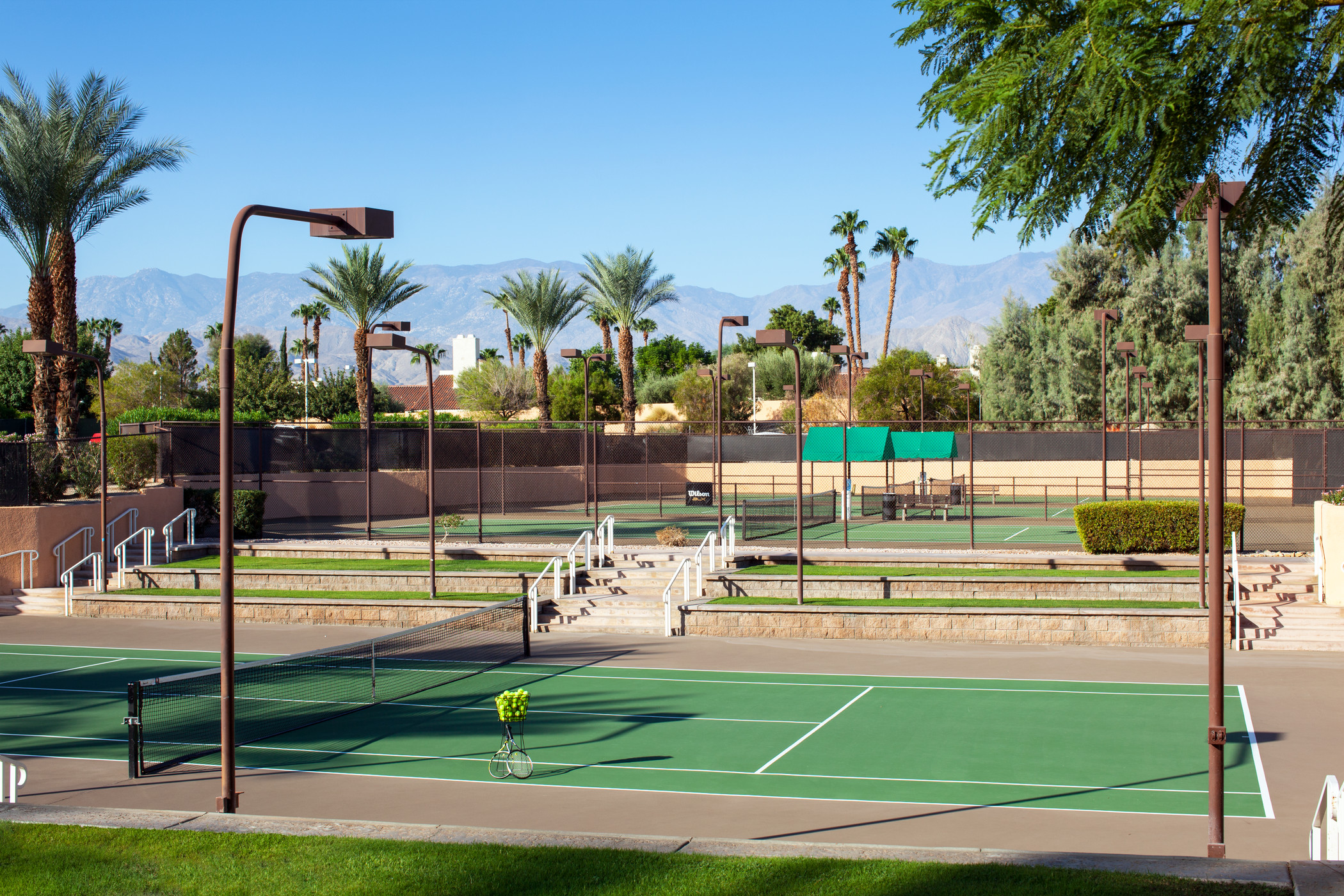 Hilton Head
Hilton Head is a South Carolina resort town near Savannah, Georgia, that's adored not only for its smooth, wide beaches, but also for its world-class golf and tennis. The tennis complex at Hilton Head's Port Royal Golf & Racquet Club is ranked among the world's finest. Guests at its resort partner, the adjacent beachfront Westin Hilton Head Island Resort & Spa, have full access to its 14 clay and cushioned hard courts. Lessons, clinics and racquet rentals are all available, while night lighting and stadium seating will make you feel like a US Open champ. After you've played, you can enjoy the year-round mild weather and lay on the resort's pristine beach.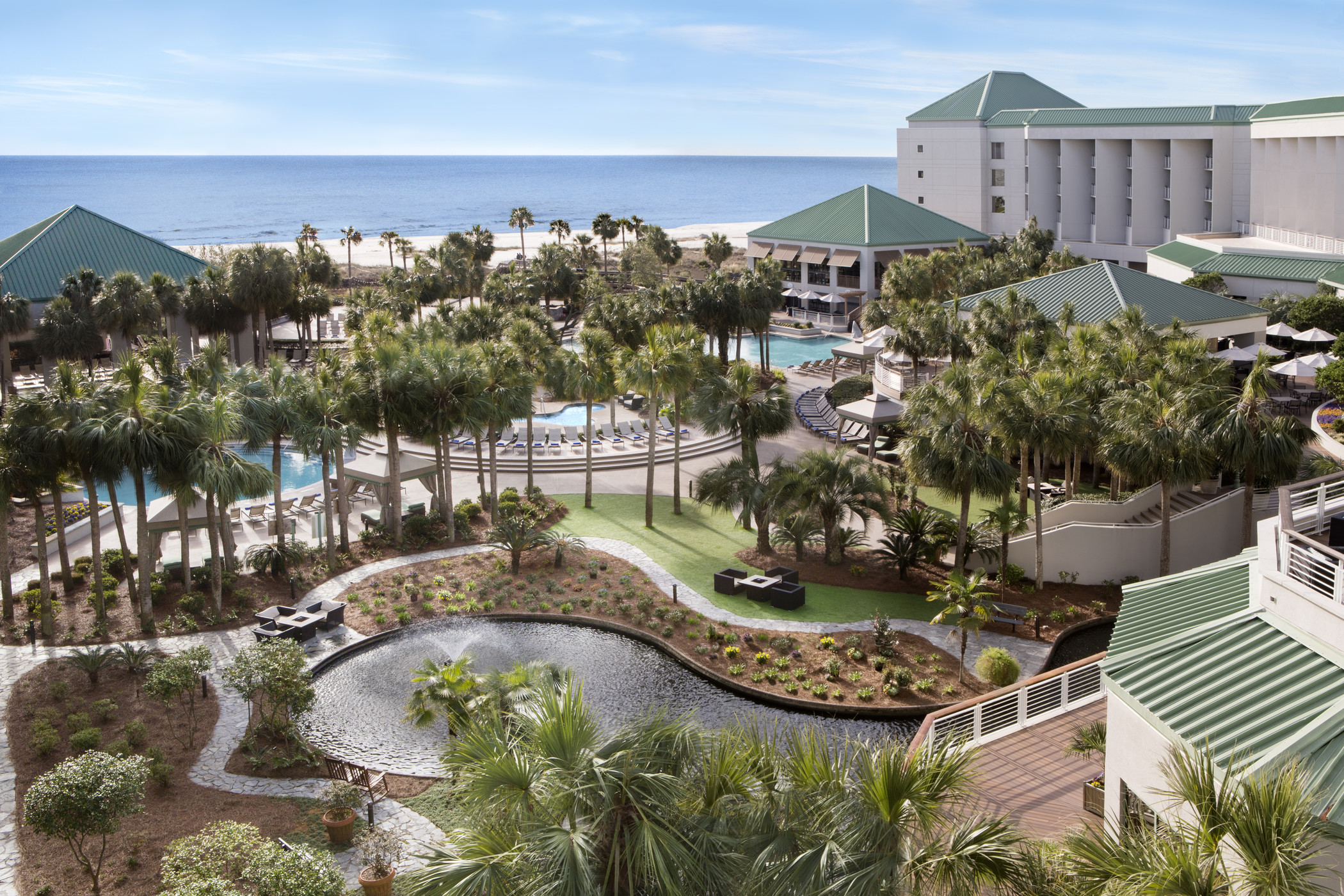 Tucson
Tucson's 350-plus days of sunshine almost guarantees that rain won't ruin your tennis plans. Those plans would do well to include The Westin Paloma Resort & Spa, as it was named among the top 50 places to serve and volley in the U.S. by Tennis Magazine. Too hot at midday? That's why the courts open at 6 a.m. and stay lit until 9 p.m. In between sets, you can play on the resort's air-conditioned racquetball courts or head up nearly 10,000 feet for an alpine hike on Mount Lemmon, where it's typically 40 degrees cooler.