Airport Hotels: Convenience, Value…and even Luxury
Standard airport hotels with little more than a room and a bed for stranded overnight travelers are rapidly being replaced by luxurious airport-area hotels that compare favorably to major city hotels.
Savvy business and leisure travelers are increasingly finding them to be excellent options while trip planning.
Dreary No More
The days of the standard airport hotel are over. "Delightful" is the more apt description for new and updated properties. For example, the newly renovated Sheraton Toronto Airport Hotel and Conference Center offers luxury amenities including plush beds, turndown service, a sky-lit domed pool, a 24-hour fitness center, a Mediterranean restaurant, and free WiFi in all guest rooms. And the Element Miami International Airport invites guests to enjoy a complimentary breakfast and evening reception in addition to in-room kitchens with cookware for guests who wish to prepare food purchased at the hotel store, or elsewhere.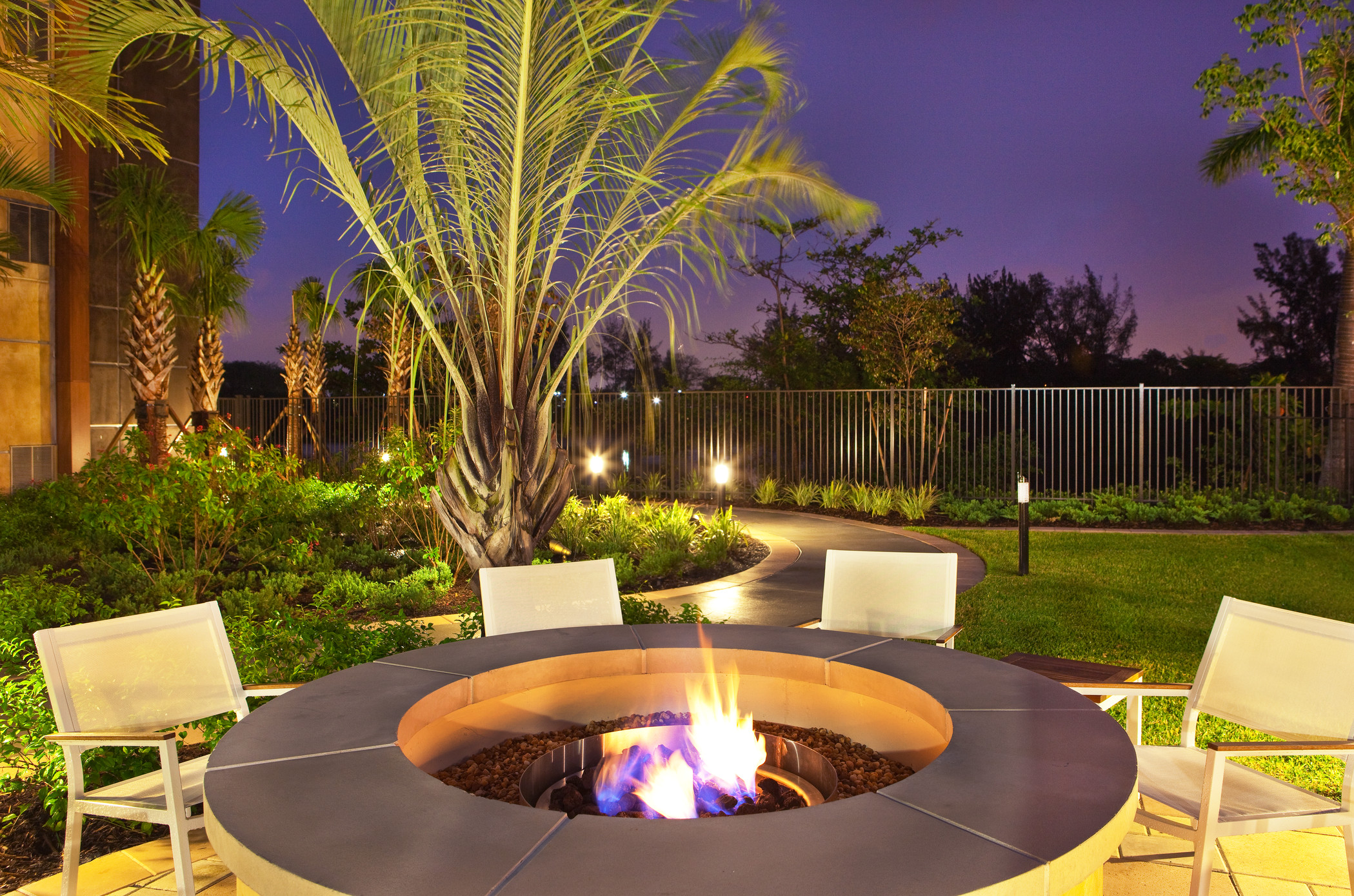 Dining After Landing
Newer airport hotels have solved the problem of locations that may be longer distances from top restaurants and bars by creating their own—some generating enough buzz that even locals have become regular customers. For example, Sean Han worked with acclaimed chefs Traci Des Jardins and Joel Robuchon before becoming the executive chef at the bistro-style Grill & Vine at the Westin San Francisco Airport. And the Le Meridien Dubai Hotel and Conference Center, a five-star gem two minutes by cab from the Dubai International Airport, boasts 18 restaurants and three of Dubai's most popular bars.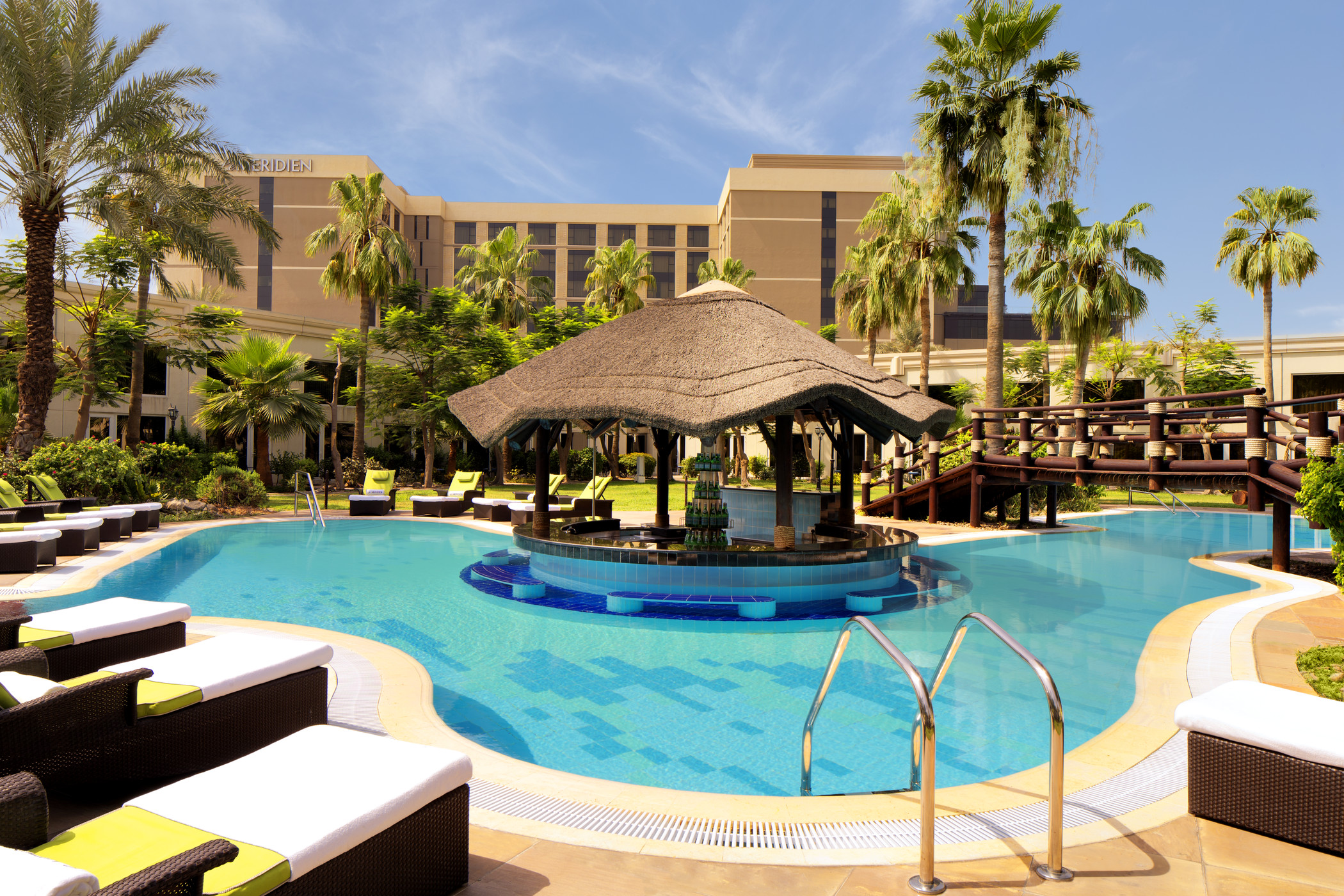 Spend the Night
An airport hotel stay makes especially good sense when you're spending only one night. You can check in literally minutes after an evening flight arrives, as most offer free airport shuttle van service—or you won't even need it if it's located right in the airport. By not having to deal with the hassle and expense of taking a taxi, bus or rental car to a city hotel, you'll gain precious extra time to sleep before the next day's important meeting or your first day of vacation touring.
Flying Overseas
Long flights over the ocean, whether you're headed to Europe, Asia or elsewhere in the world, are exhausting enough without having to deal with an hour or two of ground transportation on either end. That's especially true if your flight times force you to battle heavy traffic in a cab or rental car en route to the hotel or airport. For these reasons, many savvy travelers stay at airport hotels the night before an early-morning international flight or on their first night in a foreign city after an evening arrival. Or both.
Arrive, Meet Up, Depart
Many businesses with employees in different cities and professional associations with members nationwide or worldwide are discovering the advantages of meetings at an airport hotel. Besides their convenience for meeting participants, airport hotels provide the same level of service and hospitality as city business hotels. The Sheraton Amsterdam Airport Hotel and Conference Center, for example, has 30 meeting spaces, each accommodating four to 550 people and some with HD screens, wireless microphones and other state-of-the-art tech equipment. And the hotel is only a five-minute stroll from the airport's arrival and departure halls.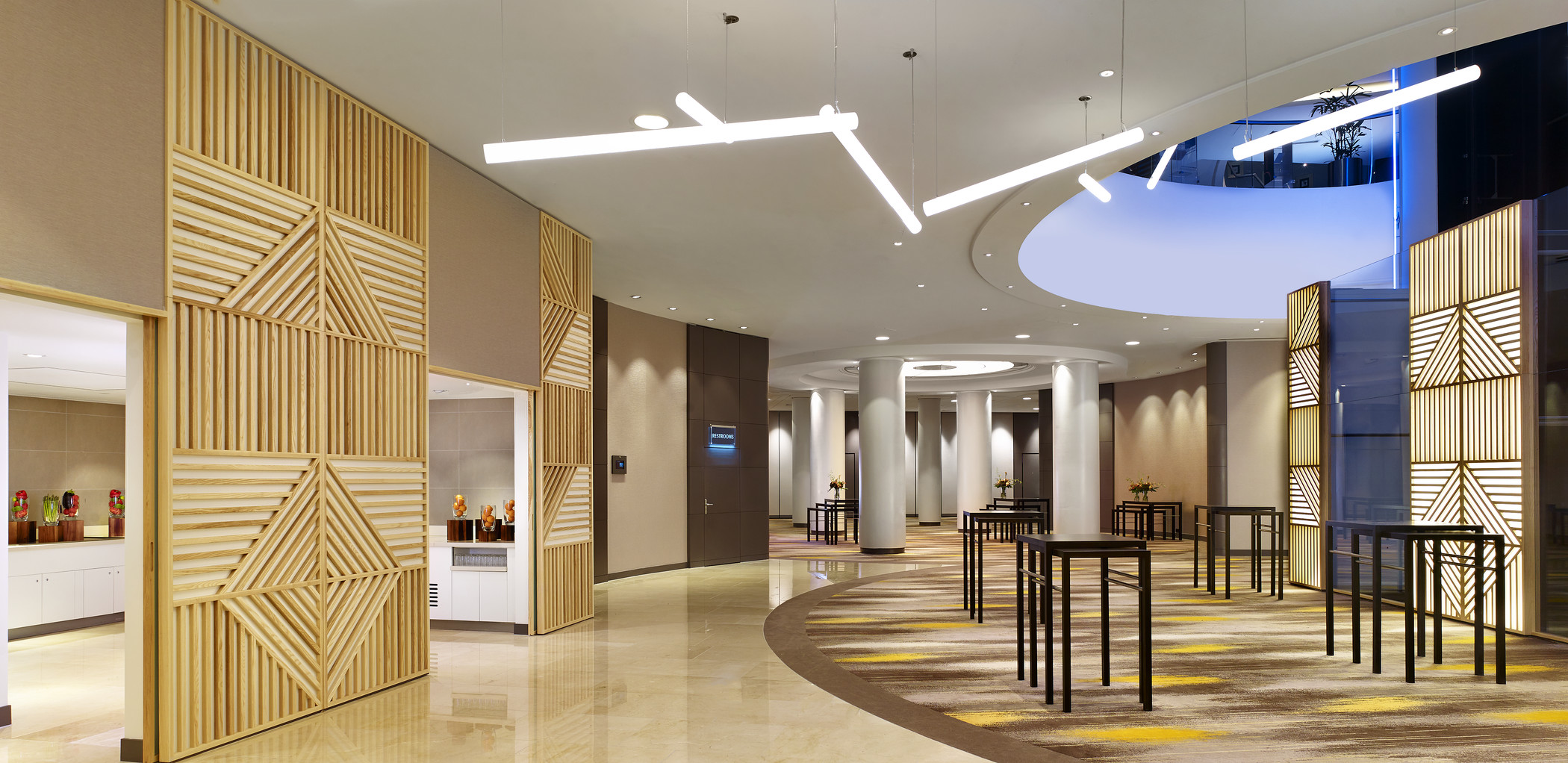 Peace and Quiet
Airport hotels have not only become more luxurious—while remaining affordable—they're also quieter than in past decades. Many offer rooms that are all 100-percent soundproofed, with guests giving them high marks for being quiet enough to sleep easily and soundly. You may even sleep better in one than in a city hotel located on a noisy street.
Still Affordable
Long known for their affordability, even luxurious modern airport hotels remain a good value. Many aren't far from downtown in cities such as Boston, Miami and San Diego, giving you the best of both worlds: low cost and easy downtown access via light-rail, Uber or cab.